scripture memorization program


The Books of the Bible Song to Help Memorize the Books*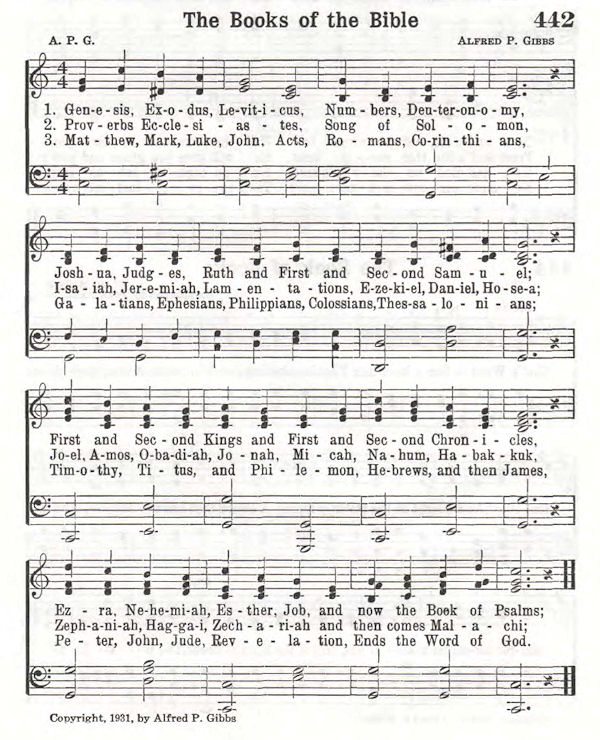 Copied from Choice Hymns of the Faith and used by permission of Truth and Praise, Inc., 201 Schlief Drive, Belle Chasse, LA 70037. Phone: 504-394-3087. Web: truthandpraise.org
*Note: The Books of 2 Corinthians, 2 Thessalonians, 2 Timothy, 2 Peter and 2 and 3 John are not specifically named in this song.
Play or download piano soundtrack in WMA (398 KB) or MP3 (605 KB) format. To play, click link. To download, right click link and Save Target As... in a folder on your computer.
Thanks to Joy Prenevost (piano) and Marlon Smith (production) for providing the soundtrack.
---