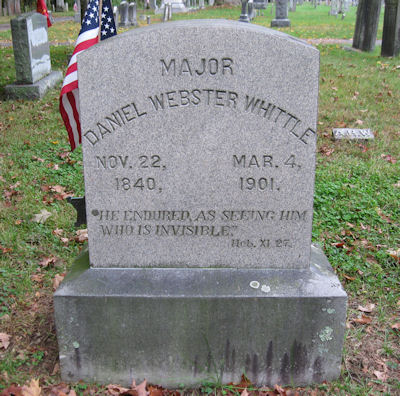 Major Daniel W. Whittle gravestone
Inscription: "He endured, as seeing Him Who is invisible." Heb. XI.27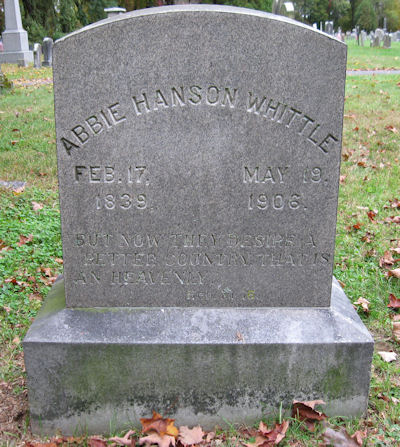 Abbie Hanson Whittle gravestone
Inscription: But now they desire a better country, that is, an heavenly. Heb. XI.16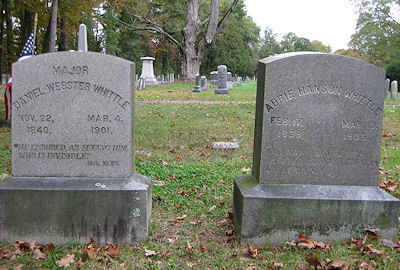 Daniel and Abbie Whittle gravestones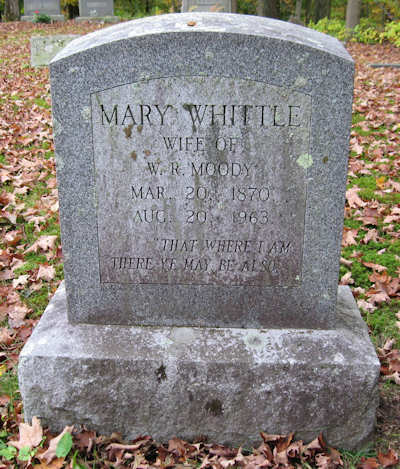 May Whittle gravestone
Only child of the Whittle's, wife of William R. Moody, son of Dwight and Emma Moody.
Inscription: May Whittle, wife of W. R. Moody
Mar. 20,1870—Aug 20, 1963
"That where I am, there ye may be also."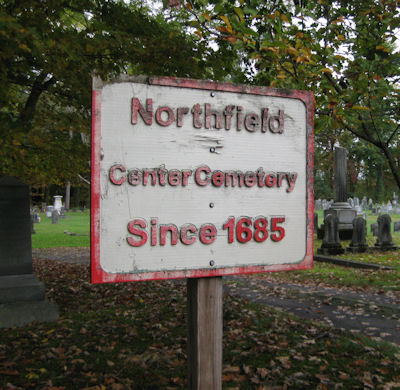 Northfield Center Cemetery
Photographs by Stephen & Dorothy Ross for WholesomeWords.org 2013.